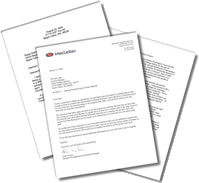 Your complete satisfaction and future business are our goals. Standing behind our work has been a cornerstone of our commitment to quality and service since our founding.
Don't just take our word for it.
Read what some of our customers have to say about our performance.
---
Dear Terry and Bill,
Rick and I would like to extend our sincere and heartfelt thanks for ALL the incredible efforts involved in creating our beautiful front gardens / stairs / walkway / stone wall / mulching. The results of your efforts are exceptionally beautiful and we couldn't be more pleased! We hope that you know that your collaboration on our behalf is greatly appreciated - Terry's landscape design is amazing as is Bill's hardscape design - such a TEAM!!
We would also like to acknowledge the prompt and efficient communication that existed throughout the planning, design, and implementation phases of this project - your continuous updates enhanced this project, as we knew what was happening each and every step of the way.
We'd also like to acknowledge the behind-the-scenes efforts of Bill's landscape employees - Scott and Eric (we believe these are their names!), as they both worked so very diligently each and every time they visited our home - they seemed to truly enjoy their work and certainly add value to your company!
While we envision that there are certainly many other elaborate projects on which you collaborate, we appreciate the careful attention to detail, dedication, and expertise you afforded to each and every aspect of our project - we will definitely refer other clients to Weston Nurseries and Stony Brook Landscaping in the future!
With gratitude,
Rick and Sharon Ryan
---
I wanted to express my thanks for the great job you and your crew did in creating a new landscape for me. It really looks great!
You were very pleasant to work with. I appreciated the numerous times you came back to adjust the estimate each time the project changed. I also was impressed with how you kept to the schedule and coordinated the project to be in sync with my irrigation system installation.
You did above and beyond what was expected and your crew was courteous and accommodating. When the workday was done, my yard and outdoor areas were kept clean and you were respectful of my neighbors' yards as well.
Again, thank you and I look forward to working with you on the back yard in the spring!
Deb Van Walsum
Carlisle, MA
---
We contracted Stonybrook Landscaping to re-engineer our backyard hard and softscape around an existing in-ground pool. They designed a few alternative solutions taking into consideration our budget and desire to use native plants.
We are totally pleased with the outcome, the professional team and the fact that we didn't go over budget. Thanks Kevin!
Mark Fabrizio
Westford, MA